Civil Rights
Find this page at:
go.ncsu.edu/readext?476863
North Carolina Cooperative Extension (NCCE) is committed to the value of diversity within our respective partner organizations and to the provision of equal opportunity and non-discrimination in all employment for our staff and to all citizens seeking to participate in our programs.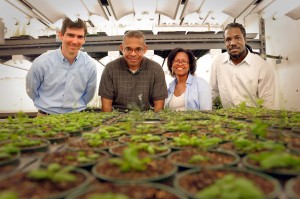 Under Title VI and Title XII of the 1964 Civil Rights Act, as amended, and various federal and state laws and university policies, as well as our personal and organizational beliefs and values, we are collectively committed to the elimination of discrimination on the basis of race, color, national origin, religion, political beliefs, family and marital status, sex, age, veteran status, sexual identity, sexual orientation, genetic information, or disability.In fulfilling these commitments, our university Extension administrations will:
Promote the development of an employment environment that is supportive of equity and diversity principles.
Ensure that our policies and practices respect the social and cultural diversity contained within our organizations, including volunteer staff and Advisory Leadership Councils, and the communities we serve.
Provide equal opportunity by actively identifying and remedying barriers to participation and progression in employment and participation by all in our programs.
Expect a working and learning environment free from unlawful discrimination, including harassment.
Comply with state and federal legislation and university policies on non-discrimination and equal opportunity.
Provide unfettered access to complaint resolution avenues, free from retaliation, for all employees and program participants.
All Extension staff are expected to understand equal opportunity guidelines and to be in compliance with USDA-NIFA and university guidelines. For more information on USDA-NIFA civil rights and equal employment resources, please go to NIFA's Office of Civil Rights & Equal Employment Opportunity.
Our institutions provide an annual statement on equal opportunity and non-discrimination: 2019 Annual Equal Opportunity and Non-discrimination Statement
— Dr. Richard Bonanno
Associate Dean, CALS and
Director, NC State Extension
NC State University
— Dr. Rosalind Dale
Associate Administrator,
Cooperative Extension Program
N.C. A&T State University
For more information: